Re: General Feature Submissions - Winter 2010 issue.
SPIRIT OF THE EARTH
Trees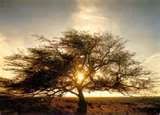 Trees are intimately connected with spiritual training, and devopement all around the world. In esoteric teachings the Tree is a symbol for life itself. In the trunk of a tree holds a safe home for many creatures. The Tree provides food and healing to all creatures.
In every religion or belief system, people have always believed in the deep spiritual meaning of trees. In Greek Mythology, the tree is immortal, and it is believed that it can grant immortality. The spiritual nature of the tree is particularly believed in by the Jewish Kabbala and the ancient Indian Vedic scriptures. In most myths, the Tree of Life is guarded by a dragon or serpent (which symbolizes the spirit of the Earth). Islamic, Jewish and Christian traditions all speak of the paradise garden around the Tree of Life. This garden is known as The Garden of Eden. Also, Buddha chose the Tree for Enlightenment, this is why anywhere on Earth people prayed under trees.
Trees demonstrate their power to join earth and sky through their own bodies and to transmit the energies of both. The innermost part of a tree is both a part of the earth and a spirit with feeling, consciousness, and a ability to remain in continual communion with the earth. Not only do trees feel and respond when they are indiscriminately cut down, but the earth feels this as well. When such action takes place without respect for the earth, there is a wound that grows, and is often very difficult to heal.
The gentle spirit of each tree can speak to those who listen. Sometimes with words, but sometimes with the hum of its existence, the vibration of its energy. These giant beings are willing communicators as friends of the earth, friends of souls, and guardians of the planetary atmosphere. If they were given more respect, and appreciation, they would be able to produce more oxygen for the earth's atmosphere than what is currently considered.
Trees, like all living things have their own energies. Each tree is different. But we can associate certain energies to different species of trees. Here is a small list of each tree's specific energy. *Note that not every species of trees are listed in here.*
Trees and Their Energies:
1. Apple -- This wood's magikal properties often centered around the ideals of honor.
2. Ash -- It embodies the principals of reverence.

3. Beech -- The magikal trait of beech is determination; it aids in achieving goals and wishes by giving organizational skills.

4. Crape Myrtle -- A very hard wood with traits of strength and stability.
5. Hazel -- Represents spiritual leadership and insight

6. Hickory -- This wood's trait is endurance and flexibility.

7. Maple -- The magikal trait of kinship, it helps to promote connections of energy in relationships with people, animals and nature in general.

8. Oak -- This wood promotes higher planes of awareness and aids in the shifting of consciousness.

9. Osage Orange -- A unique wood that changes color over the years, from light to black. It's properties denote change and transition. Perfect for spirit walks.

10. Pine -- Pine is a fast growing wood, and denotes new beginnings and rebirth.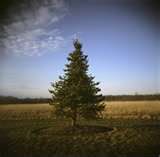 11. Poplar -- This tree's traits are protection and resolution.
12. Rowan -- The 13 sections of it's leaves and their correspondence to the 13 lunar months show how this tree is associated with transition and magik.

13. Willow -- The healing tree. It's traits show the importance of being receptive and nurturing.

So to quickly sum it up. I believe that we should love, respect, and cherish the trees around us. Love them for the gentle spirits that they are. Respect what they do for our environment, and cherish the ways that they help us heal, and energize us.
BY TINA
Thanks to the following links:
http://www.spirit-of-trees.de/tree_of_life_e.html
http://ezinearticles.com/?id=640910
http://www.paganspath.com/magik/tools-wood.htm