Re: Winter 2010 Lugh Chronicles Submissions
My Nature Walks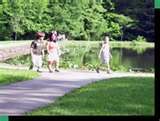 If there's one thing that makes me feel closer to nature, and closer to the divine spirit, is a good nature walk. Walking is a popular, inexpensive way to get out and take a break from daily life.
There's not alot of special gear, other than a comfortable pair of sneakers, bringing your own water, and your camera. You will be glad that you've brought some water, after you've been hiking for awhile. You'll find that nature walks can make you thirsty, especially in hot weather. A camera is great to bring because, you never know what beauty one will find when out on a walk.
Living in Canada, or other chilly climates means dressing for the weather too. Even in the middle of winter, a nice walk will really connect you with nature.
The location can be just about anywhere. Whether it's on your street, in your hometown. Or at a lake for the day. You can find beauty virtually everywhere.
When you're out on your walk, keep your camera handy. You'll never know when you might catch some wildlife strolling through town.
[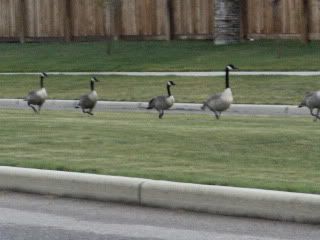 (Photo by Tina)
Be prepared to look at all plant life. A neighbor's flower bed might be the next likely spot for beauty.
(Photo by Tina)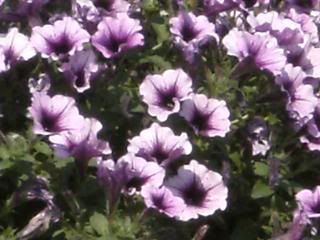 (Photo by Tina)
As I walk past each plant, I try to take the time to stick out my hand, & gently touch them. It gives me a feel for the gentle spirits that they are. Of course you'll find alot of plants on your walk, so it's impossible to do this with every single plant that's out there.
My favorite are the trees. They take such great pictures, and you can really see and feel the majestic beauty of them.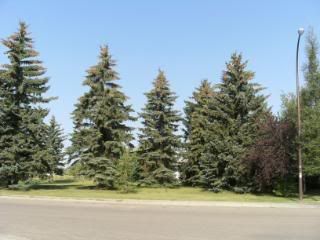 (Photo by Tina)
To help you get started, there is a long list of books that will take you walking wherever you'd like to go. There are books for walking in the US, and Canada. Just about everywhere you'd ever dream of going.
There are some real benefits to nature walking as well. The health benefits of walking are both mental and physical. Nature walks allow you to escape the boring routine of your day, while getting a fairly good workout. Which would increase your chances of weight loss. Also decreasing blood pressure. Nature walking is a wonderful way to prevent osteoporosis by improving bone density. Walking is a great way to relieve stress too. It also Relieves back pain, and is very cost efficient.
Did you know walking on rough, hilly terrain recruits core muscles for an extra abdominal work? Also, gear up with a hiking backpack (with good back support) to add weight to your walk. It adds an extra lower body workout. Most importantly being surrounded by nature makes you feel less stressed and more connected with your sense of self.
To get the best benefit from your nature walks, you should be walking for more than 20 minutes. This keeps your heart rate up and starts to burn calories.
Everytime I walk outside my door, it's a brand new adventure just waiting for me. The world is a canvas full of color, and it's beauty is beyond compare.
So the next time you're outside taking a walk. I suggest that you stop and smell the roses. You'll be glad you did!
BY TINA
Thank to:
http://mamashealth.com/hike/
http://www.nomadjournaltrips.com/health ... _of_hiking
http://ezinearticles.com/?Benefits-of-Hiking&id=1512350